Citizen Science
#339
October 16, 2015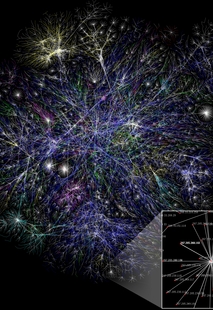 Image from Mmxx
Guests:
Eric Donovan
Gabriel Licina
Robert McLeman
Macon Lowman
Anna Goldstein
Guest Bios

Eric Donovan

Eric Donovan is a Professor in Physics and Astronomy at the University of Calgary. Eric studies the physical processes that occur in the near-Earth space environment; in particular, he uses observations of the Northern Lights to "remote sense" the outermost parts of the Earth's environment, the ionosphere and magnetosphere. His team has developed and is operating the world's most extensive network of ground-based instruments for observing the aurora.

Gabriel Licina

Gabriel Licina is a molecular biologist, grinder, and transhumanist. He has done work on a variety of projects from bacteria eating plastics to night vision eyedrops. Currently he is working on biological remediation. He is a member of Science For The Masses, an independent research group composed of professionals in research, the health care industry, and technical design. He also makes really tasty food.

Robert McLeman

Robert McLeman is an Associate Professor of Geography and Environmental Studies at Wilfrid Laurier University in Waterloo, Ontario. He specializes in research on the human dimensions of environmental change, with particular attention to the relationship between environment and human migration; rural adaptation to climatic variability and change; and, fostering citizen participation in environmental science. An award-winning teacher, Dr. McLeman uses a range of media, methods and real-world examples to introduce students to the the systematic study of human-environment relations.

Macon Lowman

Macon previously taught 6th grade science in a rural, low-income community in eastern North Carolina. Wanting to expand her student's global understanding and connection to science disciplines, she created Letters to a Pre-Scientist in 2010. Passionate about addressing child health disparities, Macon pursued her Masters of Public Health at UNC-Chapel Hill. After graduating, she relocated to Washington, D.C. where she now consults with non-profit organizations focused on health disparities within minority populations. Macon is thrilled to be a part of LPS in its 6th year and to continue watching it adapt in new classrooms!

Anna Goldstein

Anna Goldstein is a postdoctoral researcher at Harvard Kennedy School, studying energy technology innovation policy. She received her PhD in Chemistry from UC Berkeley. Anna feels strongly about the need for greater diversity in science. As a graduate student, Anna volunteered in 2010 to be a pen pal for one of Macon Lowman's students. She and Macon teamed up to recruit scientists from all over to world and to make Letters to a Pre-Scientist an outstanding program for science outreach.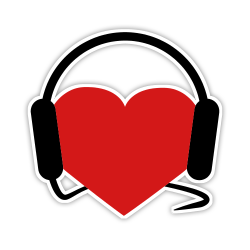 Help Support
Science for the People
Science for the People is 100% listener supported. Help us keep the show going (and ad-free), and access bonus content and monthly live video hangouts!