So Long 2020, We Won't Miss You
#580
January 07, 2021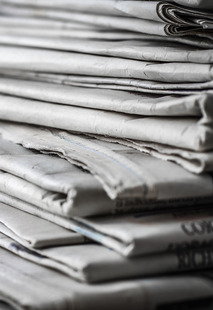 2020 is over, and honestly? Good riddance. But before we go, let's take a look back. Because 2020 was tough, but it was also a year that science played a bigger role in people's lives than ever before. Hosts Bethany Brookshire and Rachelle Saunders talk with Tina Saey, Deja Perkins, and Carolyn Gramling about three big science stories that definitely made an impact on 2020.
Related links:
Guests:
Tina Saey
Deja Perkins
Carolyn Gramling
Guest Bios

Tina Saey

Molecular biology writer Tina Hesman Saey is a geneticist-turned-science writer who covers all things microscopic and a few too big to be viewed under a microscope. She is an honors graduate of the University of Nebraska-Lincoln where she did research on tobacco plants and ethanol-producing bacteria. She spent a year as a Fulbright scholar at the Georg-August University in Göttingen, Germany, studying microbiology and traveling. Her work on how yeast turn on and off one gene earned her a Ph.D. in molecular genetics at Washington University in St. Louis. Tina then rounded out her degree collection with a master's in science journalism from Boston University. She interned at the Dallas Morning News and Science News before returning to St. Louis to cover biotechnology, genetics and medical science for the St. Louis Post-Dispatch. After a seven year stint as a newspaper reporter, she returned to Science News. Her work has been honored by the Endocrine Society and the Genetics Society of America.

Deja Perkins

Deja Perkins is a Wildlife, Fisheries, and Conservation Biology graduate student in Dr. Madhu Katti's Reconciliation Ecology Lab. She is studying the overlap between bird diversity and distribution in urban areas with human socio-economic and cultural distribution. She is also interested in understanding the value of nature in minority communities to increase minority participation in natural resource careers and activities.

Carolyn Gramling

Carolyn Gramling is the Earth & Climate writer at Science News. Previously she worked at Science magazine for six years, both as a reporter covering paleontology and polar science and as the editor of the news in brief section. Before that she was a reporter and editor at EARTH magazine. She has bachelor's degrees in Geology and European History and a Ph.D. in marine geochemistry from MIT and the Woods Hole Oceanographic Institution.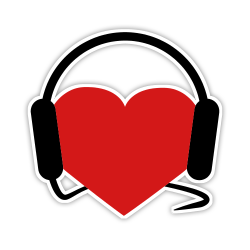 Help Support
Science for the People
Science for the People is 100% listener supported. Help us keep the show going (and ad-free), and access bonus content and monthly live video hangouts!