About The Show
Contact
Theme Song
License & Copyright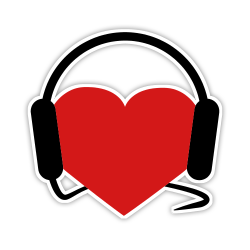 Help Support
Science for the People
Science for the People is 100% listener supported. Help us keep the show going (and ad-free), and access bonus content and monthly live video hangouts!
The Team

Desiree Schell
Host

I'm constantly fascinated by how the world works, and I can't remember the last time I was bored. I'm not a scientist or academic of any variety, I simply believe in using curiosity and critical analysis to guide my life. I use Philip K. Dick's words as a litmus test: "Reality is that which, when you stop believing in it, doesn't go away".

Rachelle Saunders
Producer & Host

A web developer by day, I find logic fascinating, and love a good argument where ideas are being exchanged and minds are being changed. My interests are wide and varied, and I love to learn new things. I probably read too much and definitely listen to too many podcasts.
Ryan Bromsgrove
Editor
I went to the University of Alberta and stumbled upon a BSc. in Physics for a reason I no longer remember. Nowadays, I can be found committing freelance journalism, knowing far too much about Canadian university newspapers, and probably never entering the real world. My interests vary from science to philosophy, writing, video games and programming, ensuring that I'll never be an expert in any. I'm also not fond of loud motorcyclists.
K.O. Myers
Website Editor
I have a habit of wanting to know how things work, and I tend to not be satisfied with "because it does". Science at its best is a tool for bringing the contours of the universe into better focus, and I find that idea enormously appealing.

Helen Quevillon
Publishing Liaison

Ever since I was young, I have been curious about the world around me. I was always asking why in an effort to learn how and why things worked. This innate curiosity is what lead me to study science and my nerdiness in general. As a biological science student I get to spend most of my days asking "why?" I can't think of anything better.

Josh Witten
Research

I'm convinced that the scientific view of the world is the most fun way to view the world and I'm working hard-ish to convince everyone else I'm right.

Marie-Claire Shanahan
Guest Host

I love science and I've been hooked on finding ways to explain and share that love since my chemistry teacher handed me the chalk and challenged me to teach the class one day (probably because I was asking him too many questions). As a teacher and science education researcher I like nothing more than helping people make logical sense of the world around us.
Forrest Caissie
Studio Technician
I'm interested in the connections between science, politics, and culture, and one day I hope to pass that interest along to the next generation by becoming a teacher.