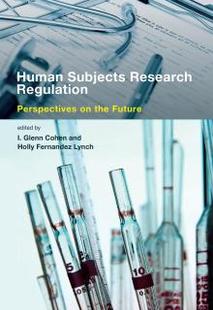 This Week's Episode
Research, Regulation, and Ethics
July 24, 2015
This week we're learning about the regulatory frameworks that try to balance scientific progress with the safety of research subjects. We'll speak to Holly Fernandez Lynch and I. Glenn Cohen of the Petrie-Flom Center for Health Law Policy, Biotechnology, and Bioethics at Harvard Law School about their book "Human Subjects Research Regulation: Perspectives on the Future." And we'll speak to... Read More
Listen Now
Previous Episodes

Listen
July 17, 2015
Bruno Pontecorvo
This week, we're digging into a tale of intrigue that may have changed the course of physics research in the 20th century. We'll spend the hour with Frank Close, Professor of Physics at the University of Oxford and Fellow of Exeter College, Oxford, talking about his book "Half-Life: The Divided Life of Bruno Pontecorvo, Physicist or Spy." We'll learn about Pontecorvo's groundbreaking career in ...
July 17, 2015

Listen
July 10, 2015
Happy People
This week we're exploring what science can tell us about happiness. We'll speak to John Helliwell, Co-Director of the Canadian Institute for Advanced Research (CIFAR) Programme on Social Interactions, Identity, and Well-Being, about the World Happiness Report, a global project that uses tools from economics, psychology, health statistics and more to study the happiness of people and nations. And we'll sp...
July 10, 2015

Listen
July 03, 2015
High Price (REBROADCAST)
This week we're revisiting an episode about the science and policy of treating drug addiction. We're joined by psychology professor and researcher Carl Hart to talk about his book "High Price: A Neuroscientist's Journey of Self-Discovery That Challenges Everything You Know About Drugs and Society." And we'll speak to Donald MacPherson, Director of the Canadian Drug Policy Coalition, about harm reduction strategies...
July 03, 2015
Science for the People News
Desiree Schell at CFI Leadership Conference & Secular Women Work
July 20, 2015
This summer, our own Desiree Schell is taking her Activism Workshop on the road to two great events, blending her expertise in organizing with her love of evidence and reason. First up, she'll be speaking at the 2015 CFI Leadership Conference, running from July 30 to August 2 in Amherst, New York. The CFI Leadership event brings together student and community activists from across North America for four days packed with leadership training, workshops, networking, educational presentations, and more. Desiree is a big fan of the CFI Leadership event, and... Read More
Recent Feed Maintenance & Runaway Downloads
July 15, 2015
For those using iTunes to auto download the podcast, over the last 2 days we've had to make some minor changes to the feed URL, and for some people it means all the episodes are re-downloading. The best way to stop this is to set your iTunes to only download the "X Most Recent" episodes in the podcast settings. Apologies for the runaway downloads anyone has experienced: we didn't realize this minor change would cause that! In future, we'll be sure to notify you in advance of any changes we're... Read More