Brave the Wild River
#628
June 19, 2023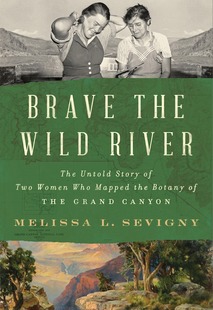 In 1938, two botanists, Elzada Clover and Lois Jotter, made an ambitious voyage down the Colorado River driven by the desire to chronicle the plant life of the American Southwest. In her new book Brave the Wild River, science journalist Melissa Sevigny traces their expedition through the Grand Canyon, which led them through seething rapids and the occasional mishap. Journalists of the day gawked at their gender and the pair were forced to pick up chores labeled as "women's work." Still, they managed to collect hundreds of plants that hadn't yet been catalogued by researchers. Their observations about desert ecosystems were notable even decades later, as scientists looked to them to learn about how dams had changed the Colorado. Sevigny joins us this week to share the botanists' story and the reporting behind it.
Featured Book

Brave the Wild River: The Untold Story of Two Women Who Mapped the Botany of the Grand Canyon
Guest Bios

Melissa Sevigny

Melissa L. Sevigny grew up in Tucson, Arizona, where she fell in love with the Sonoran Desert's ecology and dark desert skies. She has worked as a science communicator in the fields of space exploration, water policy, and sustainable agriculture, and has a B.S. in environmental science from the University of Arizona and an M.F.A. in creative writing from Iowa State University.
She is the science reporter at KNAU (Arizona Public Radio) in Flagstaff, Arizona and her stories have been awarded regional Edward R. Murrow awards and featured nationally on Science Friday. Her books are Brave the Wild River, Mythical River, and Under Desert Skies.
Learn more about her at www.melissasevigny.com or follow her on Twitter @melissasevigny.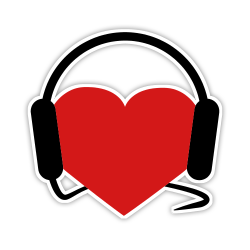 Help Support
Science for the People
Science for the People is 100% listener supported. Help us keep the show going (and ad-free), and access bonus content and monthly live video hangouts!