Translating Science, Part 2
#551
February 16, 2020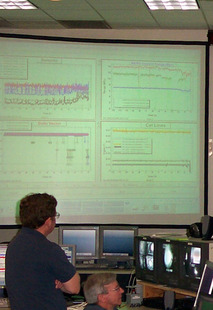 Image from LIGO Lab/Caltech/MIT
This week on Science for the People, we're discussing how Siksika become one of the official translation languages for press releases from the Laser Interferometer Gravitational-Wave Observatory (LIGO). The area of the world that is now known as Canada has an abundance of distinct languages; according to the 2016 Census, over 70 are still spoken. But the British government, and then the Canadian government, spent generations trying to prevent children from learning these languages. One of the languages spoken in the prairies is Siksika, also called Blackfoot (the English translation). Host Marion Kilgour speaks to Sharon Yellowfly and Corey Gray about LIGO and translating science into Siksika.
Related links:
Guests:
Sharon Yellowfly
Corey Gray
Guest Bios

Sharon Yellowfly

Sharon Yellowfly was born and raised on the Blackfoot Indian Reserve in Southern Alberta, Canada. (The Blackfoot Indian Reserve is now known as Siksika Nation.) She was educated in a system set up for indigenous students called Indian Residential Schools. The boarding school she attended nearest her community was Crowfoot Indian Residential School and overseen by nuns and priests. Blackfoot was her first language and she was introduced to English at the boarding school. She received a BA in Anthropology with honors at a California State University in Southern California. At the time, she was one of the rare Native Americans to go into the field. Sharon is currently finishing a dictionary of her language. She has been working on it for over 40 years. She has four children and resides in the mountains of Southern California, but she goes home to the reserve every summer.

Corey Gray

Corey is a member of the Siksika Nation (Northern Blackfoot) of Alberta and part Scottish. He received Bachelor of Science degrees in Physics and Applied Mathematics from Humboldt State University in northern California. After graduation, he was hired by Caltech to work for the astronomy project, LIGO (Laser Interferometer Gravitational wave Observatory) in Washington state. As a member of the LIGO team, Corey's work included helping to build the gravitational wave detector, operate the detector, and currently he is an operations specialist at the Washington observatory. Corey has been with LIGO since 1998. Corey also does outreach & science communication, and especially loves to share the science of Einstein with underrepresented communities. Corey is also proud of being able to recruit his mother, Sharon Yellowfly, to translate several detection press releases into the Blackfoot language! In Corey's personal life you can find him hiking a trail, dancing at a salsa club, fly fishing, or catching a cool film. He also loves to travel whether it is locally or around the world.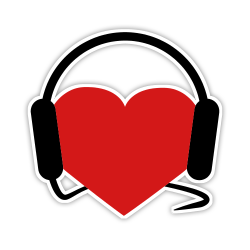 Help Support
Science for the People
Science for the People is 100% listener supported. Help us keep the show going (and ad-free), and access bonus content and monthly live video hangouts!