Emotional Ignorance
#617
January 16, 2023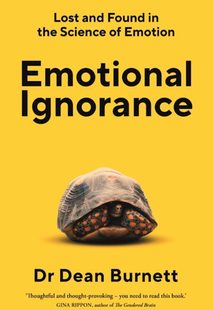 On this week's show, we're getting emotional. Our guest, neuroscientist Dean Burnett, talks about his new book Emotional Ignorance. He shares how the experience of his father's death during covid prompted him to take on his emotions by writing about them. We talk about the sad, such as why people cry, but also travel across a wide range of emotions including strange emotional experiences such as nightmares. And we dive into the complexity of emotions, from defining them to how they arise in the brain and connections with the body.
Guest Bios

Dean Burnett

Dean Burnett is a doctor of neuroscience and former psychiatry lecturer. Combining his extensive neuroscience training with his experience on the stand up comedy scene, he wrote the popular 'Brain Flapping' science blog for the Guardian for several years, which led to the publication of his debut book 'The Idiot Brain'. A surprise smash hit, it was published in dozens of countries, with the US TV rights being purchased by Whoopi Goldberg. This propelled Dean into a career as a full-time author, something he hadn't planned for, but is making the most of now that it's happened. His latest book, 'Emotional Ignorance' ('The Emotional Brain' in Canada), is his most personal and poignant yet, as it addresses his experiences with losing his father to Covid at the height of the pandemic, and his struggles to deal with his emotions in isolation. This led him to explore and investigate the science of emotions, to uncover why his own were affecting him so. He wrote it all down in a book, so that anyone who ever finds themself in a similar situation can better understand what's happening to them. He lives in Cardiff, Wales, UK, with his wife, two children, cat (Pickle, Tabby) and dog (Forest, Beagle).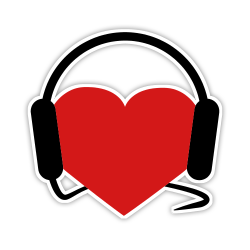 Help Support
Science for the People
Science for the People is 100% listener supported. Help us keep the show going (and ad-free), and access bonus content and monthly live video hangouts!