A Sting in the Tale
#302
January 30, 2015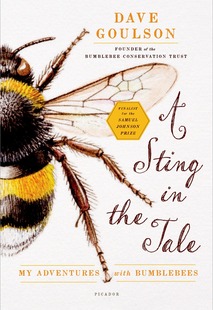 This week we're learning about the fascinating lives of bees, and the important role they play in our global ecosystem. We'll speak to University of Sussex biology professor Dave Goulson about his book "A Sting in the Tale: My Adventures with Bumblebees." And we'll talk to Jocelyn Crocker, founding member of YEG Bees, about the rewards and challenges of urban beekeeping.
Update: A listener of ours sent in some information about the "science says bees can't fly" myth, which he let us post on our news feed. Go have a look!
Guests:
Dave Goulson
Jocelyn Crocker
Guest Bios

Dave Goulson

Professor Dave Goulson was brought up in rural Shropshire, where he developed an early obsession with wildlife. He received a doctorate on butterfly ecology at Oxford Brookes University, and lectured in biology for 11 years at the University of Southampton where he began to study bumblebees in earnest. He has published more than 200 scientific articles on the ecology and conservation of bumblebees and other insects. He is the author of "Bumblebees; Their Behaviour, Ecology and Conservation", "A Sting in the Tale", and "A Buzz in the Meadow". Goulson founded the Bumblebee Conservation Trust in 2006, and was the Biotechnology and Biological Sciences Research Council's Social Innovator of the Year in 2010. He was given the Zoological Society of London's Marsh Award for Conservation Biology in 2013, and was elected a Fellow of the Royal Society of Edinburgh in 2013.

Jocelyn Crocker

Jocelyn Crocker is an instructor with the department of Biological Sciences Technology at the Northern Alberta Institute of Technology (NAIT) in Edmonton, Alberta, Canada. She is one of the founding members of YEG Bees, a group that promotes urban beekeeping in Edmonton. Before taking a beekeeping certification course in January 2014, Jocelyn knew almost nothing about bees except that she liked to eat their tasty products on toast for breakfast. Now that she is taking part in the City of Edmonton's urban beekeeping pilot project, Jocelyn regularly gets buzzed in her backyard apiary with her husband, young children, and neighbours.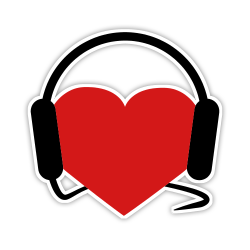 Help Support
Science for the People
Science for the People is 100% listener supported. Help us keep the show going (and ad-free), and access bonus content and monthly live video hangouts!