The Birth of The Pill
#301
January 23, 2015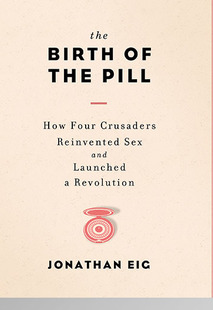 Featured Book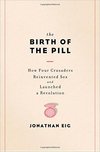 The Birth of the Pill: How Four Crusaders Reinvented Sex and Launched a Revolution
Guest Bios

Jonathan Eig

Jonathan Eig is the New York Times best-selling author of four books: "Luckiest Man", "Opening Day", "Get Capone", and, most recently, "The Birth of the Pill". Before writing books, Jonathan worked as a reporter for The Wall Street Journal, Chicago magazine, The Dallas Morning News, and the New Orleans Times-Picayune. His work has also appeared in The New York Times, Esquire, and The Washington Post. He has appeared on NBC's Today Show, NPR, and in the Prohibition documentary made by Ken Burns for PBS. But what really impresses people is that he once appeared on The Daily Show with Jon Stewart. He lives in Chicago with his wife and children.

Rose Eveleth

Rose Eveleth is a producer, designer, and writer based in Brooklyn. She switched from studying krill as a scientist to studying scientists who study krill as a journalist. These days she tries to explain sciencey stuff for places like The Atlantic, BBC Future, Nautilus Magazine, Smithsonian Magazine, and The Story Collider among others. She's currently the host and producer of the podcast Meanwhile in the Future and a columnist for BBC Future.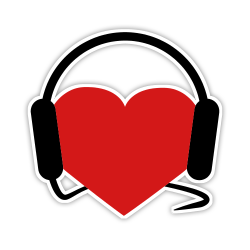 Help Support
Science for the People
Science for the People is 100% listener supported. Help us keep the show going (and ad-free), and access bonus content and monthly live video hangouts!