Breathless
#619
February 16, 2023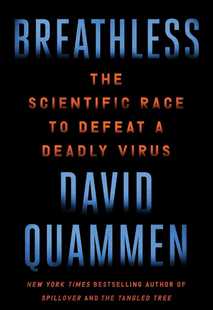 In January 2020 a race began to identify, control, and understand a novel coronavirus that quickly spread around the world creating a global pandemic. In his most recent book "Breathless: The Scientific Race to Defeat a Deadly Virus", writer David Quammen takes us back to those first days, weeks, months and years, putting us behind the shoulders of some of those first scientists as they try to reckon with the new Covid-19 virus. This week, we learn more about his experiencing of writing about the pandemic during the pandemic, how information about the virus spread through the scientific community, how the virus first mutated, and dig into the sometimes controversial search for Covid's origins during the first few years of the pandemic.
Guest Bios

David Quammen

David Quammen is an American author and journalist whose seventeen books include "The Song of the Dodo", "The Reluctant Mr. Darwin", and "The Tangled Tree". His most recent book, "Breathless", is a narrative of the scientific effort to trace the origins and evolution of the Covid-19 virus, SARS-CoV-2, and to combat the pandemic it caused. "Breathless" was a finalist for the National Book Award in Nonfiction. Quammen's 2012 book, "Spillover", had earlier explored the subject of novel pathogens (including viruses) that spill over from wild animals and infect humans; it predicted a global disease event, a pandemic, that would begin from a wild animal, possibly at a market in China, and possibly caused by a coronavirus. His forthcoming book (May 2023) is "The Heartbeat of the Wild: Dispatches from Landscapes of Wonder, Peril, and Hope", drawn from twenty years of assignments for National Geographic Magazine and knit together with new material. Quammen's magazine work has also appeared in The New Yorker, The Atlantic, Outside, Harper's, Rolling Stone, and The New York Review of Books, among other magazines, and his Op Eds in the New York Times, the Washington Post, and other newspapers. He's a three-time recipient of the National Magazine Award and has received several awards for his books. He shares a home in Bozeman, Montana, with his wife, Betsy Gaines Quammen, author of the book "American Zion", plus three borzois, a cross-eyed cat, and a rescue python.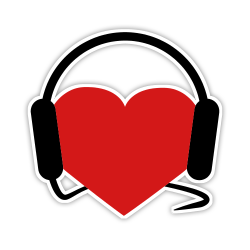 Help Support
Science for the People
Science for the People is 100% listener supported. Help us keep the show going (and ad-free), and access bonus content and monthly live video hangouts!