Guest Bios

Will Canine

Will is a political organizer turned technologist living in Brooklyn. He is co-founder of OpenTrons, a personal lab robotics company, an active member of Genspace, and co-chair of iGEM's new Hardware Track.

Tito Jankowski

Tito Jankowski is now a proponent of open source hardware, biotech hackerspaces, and synthetic biology. His work is covered by the New York Times, Wired, Nature, and GQ France, and in the books "Makers: The New Industrial Revolution" by Chris Anderson, "Biopunk: Kitchen-Counter Scientists Hack the Software of Life" by Marcus Wohlsen, and "Maker Pro" by Maker Media. Tito is co-founder of BioCurious, the first hackerspace for biology, and co-founder of Pearl Biotech, empowering scientists with new research tools and practices.

Heather Dewey-Hagborg

Heather Dewey-Hagborg is a transdisciplinary artist and educator who is interested in art as research and critical inquiry. Heather has shown work internationally at events and venues including the Poland Mediations Bienniale, Ars Electronica, Centre de Cultura Contemporània de Barcelona, the Science Gallery Dublin, PS1 MOMA, the New Museum, and Eyebeam Art and Technology Center in New York City. Her work has been widely discussed in the media, from the New York Times and the BBC to TED and Wired.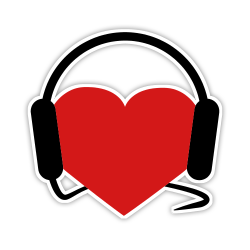 Help Support
Science for the People
Science for the People is 100% listener supported. Help us keep the show going (and ad-free), and access bonus content and monthly live video hangouts!