Medical Marijuana
#360
March 11, 2016
Image from O'Dea: Wikimedia Commons
Guests:
David Casarett
Robert Wolff
Marcel Bonn-Miller
Guest Bios

David Casarett

David Casarett MD MA is a palliative care physician and health services researcher whose work focuses on improving systems of care for people with serious, life-threatening illnesses. He is a tenured Professor of Medicine at the University of Pennsylvania Perelman School of Medicine, a faculty member of Penn's Department of Medical Ethics and Health Policy, and Director of Hospice and Palliative Care for the University of Pennsylvania. Dr. Casarett is the author of more than 100 articles in journals including JAMA and The New England Journal of Medicine, and his writing has appeared in print and online in Salon, Esquire, Discover, and Wired. He is a recipient of the Presidential Early Career Award for Scientists and Engineers, the highest honor given by the US government to researchers in the early stages of their careers. He is the author of three non-fiction books, the most recent of which was "Stoned: A Doctor's Case for Medical Marijuana".

Robert Wolff

Robert Wolff is a Systematic Reviewer for Kleijnen Systematic Reviews Ltd., an independent research company based in the UK. Systematic reviews offer a systematic approach to reviewing and summarizing evidence. They follow a defined structure to identify, evaluate and summarize all available evidence addressing a particular research question. For a recent systematic review, KSR was commissioned by the Swiss Federal of Public Health to assess benefits and harms of cannabis for medical use. He is a medical doctor who has been involved in conducting systematic reviews and contributing to methods used in evidence-based medicine.

Marcel Bonn-Miller

Dr. Marcel Bonn-Miller is Assistant Professor in the department of Psychiatry at the University of Pennsylvania Perelman School of Medicine. He received his B.A. and Ph.D in clinical psychology from the University of Vermont and was a postdoctoral fellow at Stanford University School of Medicine. He has dedicated his career to understanding the relations between cannabis use and PTSD, with the aim of informing intervention and prevention strategies. He is internationally recognized as a leading expert in the study of cannabis use and PTSD. He has over 100 peer-reviewed publications, grant funding from numerous agencies, and serves on the editorial boards of six journals, including the newly formed journal "Cannabis and Cannabinoid Research".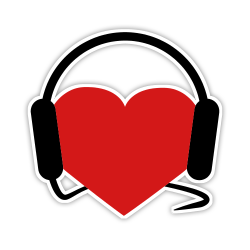 Help Support
Science for the People
Science for the People is 100% listener supported. Help us keep the show going (and ad-free), and access bonus content and monthly live video hangouts!