Science and the Death Penalty
#272
July 04, 2014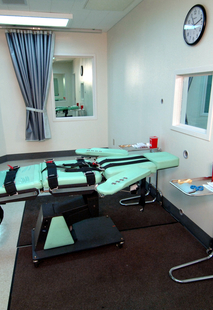 Guests:
David Kroll
Samuel Gross
James Harris
Guest Bios

David Kroll

David Kroll is a pharmacologist and public science communications evangelist currently serving as Adjunct Associate Professor of English at North Carolina State University's College of Humanities and Social Sciences (CHASS). He teaches science and health writing and reporting courses to undergraduates and graduate students in both the sciences and humanities. He earned a Ph.D. in pharmacology and therapeutics from the University of Florida and a B.S. in toxicology from the Philadelphia College of Pharmacy and Science. He is a regular contributer to Forbes.

Samuel Gross

Samuel R. Gross is the Thomas and Mabel Long Professor of Law at the University of Michigan, where he teaches evidence, criminal procedure, and courses on wrongful criminal convictions. As a cooperating attorney for the NAACP Legal Defense and Educational Fund Inc. and the National Jury Project he litigated a series of test cases on jury selection in capital trials and worked on the issue of racial discrimination in the use of the death penalty. He is the editor of the National Registry of Exonerations which maintains a detailed online database of all known exonerations in the United States since 1989. His published work includes articles and books on evidence law, the death penalty, false convictions, racial profiling, eyewitness identification, and the relationship between pretrial bargaining and trial verdicts.

James Harris

Dr. James C. Harris is the founding Director of the Developmental Neuropsychiatry program at the Johns Hopkins University School of Medicine. He is professor of psychiatry and behavioral sciences, pediatrics, mental health and history of medicine at Johns Hopkins where he completed his medical training. As a member of the Neurodevelopmental Committee he was lead author for the DSM-5 definition for Intellectual Disability (Intellectual Developmental Disorder) and was the official liaison to WHO to for harmonization of criteria for ICD-11. Dr. Harris has consulted with the American Psychiatric Association legal department in preparing an Amimus Brief to the US Supreme Court in the Hall vs Florida death penalty case and attended oral arguments at the US Supreme Court. He is the author of "Intellectual Disability: Understanding Its Development, Causes, Classification, Evaluation, and Treatment" and "Intellectual Disability: A Guide for Families and Professionals".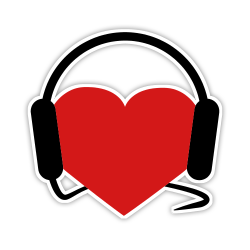 Help Support
Science for the People
Science for the People is 100% listener supported. Help us keep the show going (and ad-free), and access bonus content and monthly live video hangouts!