Bone Proteins and Body Farms
#608
August 31, 2022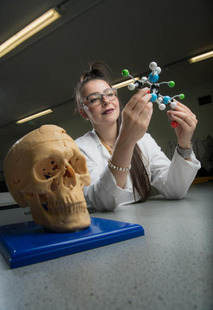 Television dramas make it seem like easy work for forensic investigators to determine when a person has died. But figuring out the time since death can be tricky for bodies that have weathered away to mere skeletons. This week we're talking with forensic scientist and molecular biotechnologist Noemi Procopio about how proteins in bones could help. Procopio's lab is looking for markers in bones that reveal a person's age at death, how long it's been since they died and the environment a body has been in. She also shares about her experience working on body farms scraping clues from bones.
Related Links:
Guest Bios

Noemi Procopio

Dr Noemi Procopio is the Principal Investigator of the "ForensOMICS" Team at the University of Central Lancashire in Preston, UK. After her PhD, she joined Northumbria University as a Lecturer in Forensic Science and she is now Senior Research Fellow in Forensic Taphonomy at the University of Central Lancashire.In 2019 she was awarded with the prestigious UKRI Future Leaders Fellowship with the project titled ""Forens-OMICS": a cross disciplinary implementation of omics sciences to in vivo and post-mortem ageing investigations for forensic applications". The aim of her project is to investigate how biomolecules, and in particular proteins, metabolites and DNA, can survive and decay after death, to identify new biomarkers in human bones capable of revealing information on the chronological age and the post-mortem interval (PMI) of the individuals. She is also investigating on the use of metabarcoding analyses to study microbial populations for individual identification and PMI estimation purposes. Part of her research also involves the application of proteomic analyses to archaeological human remains to investigate on lifestyles and health conditions of past populations. She is member of several societies including the Chartered Society of Forensic Science, the American Academy of Forensic Science, the Italian Academy of Forensic Sciences and of the International Society for Forensic Genetics, and Fellow of the HEA. She is part of the Editorial Board of Springer Nature – Springer Series "Soil Forensics". Recently she has been appointed as Visiting Professor at the University of Eastern Piedmont in Novara (Italy) and as Visiting Scholar at Texas State University - Dept. of Anthropology.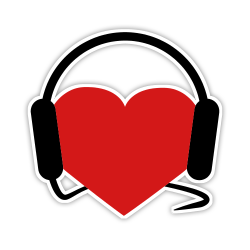 Help Support
Science for the People
Science for the People is 100% listener supported. Help us keep the show going (and ad-free), and access bonus content and monthly live video hangouts!