Inside a Conservation NGO
#456
January 12, 2018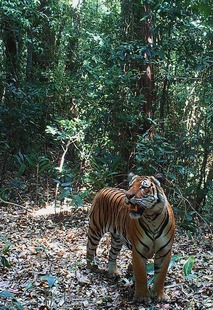 This week we take a close look at conservation NGOS: what they do, how they work, and - most importantly - why we need them. We'll be speaking with Shyla Raghav, the Climate Change Lead at Conservation International, about using strategy and policy to tackle climate change. Then we'll speak with Rebecca Shaw, Lead Scientist at the World Wildlife Fund, about how and why you should get involved with conservation initiatives.
Guest Bios

Shyla Raghav

Shyla Raghav leads Conservation International's climate strategy to build and support the development and implementation of climate change mitigation and adaptation action globally. Shyla and her interdisciplinary global team engage with key partners to amplify Conservation International's successful climate change strategies, which demonstrate that ecosystem-based mitigation and adaptation offer tremendous opportunities for meeting the climate challenge. Having attended nearly a decade of United Nations climate change negotiations at the international level on climate change adaptation, she works closely with partners to through innovation and research, demonstration projects, and amplification to bring nature-based solutions for climate change to scale. Prior to joining Conservation International, Shyla worked on multiple adaptation projects in the field addressing water scarcity and food security with organizations such as the Adaptation Fund, the Caribbean Community Climate Change Center, the UNFCCC, and the UNDP country office in Bangkok. Her work has been instrumental in developing tools to help developing countries adapt to climate change by integrating ecosystems into their climate policies. Shyla holds a master's in environmental management from Yale University and a B.A. and B.S. from the University of California, Irvine.

Rebecca Shaw

In her role as Chief Scientist and Senior Vice President, Rebecca Shaw works with experts and partners around the world to identify emerging challenges of our mission and advance the scientific inquiry to deliver solutions to those challenges. Rebecca came to WWF from the Environmental Defense Fund, where she was responsible for developing and implementing the vision and strategy of the Ecosystems program. Rebecca has been published widely in leading peer-reviewed scientific journals such as Science and Nature and is the recipient of numerous awards for her work. She is a lead author on Intergovernmental Panel on Climate Change's Fifth Assessment Report that focuses on impacts, adaptation, and vulnerability. Rebecca holds an M.A. in environmental policy and a Ph.D. in energy and resources from the University of California, Berkeley.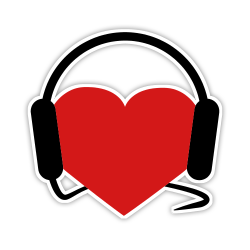 Help Support
Science for the People
Science for the People is 100% listener supported. Help us keep the show going (and ad-free), and access bonus content and monthly live video hangouts!