The One About Ebola
#291
November 14, 2014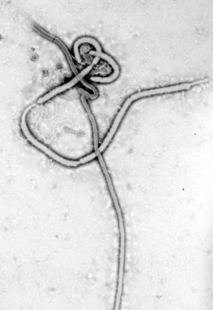 Image from CDC/ Dr. Frederick A. Murphy
This week, we're talking about Ebola: how it works, how it spreads, and how we're trying to stop it. We'll talk to infectious disease epidemiologist, professor and blogger Tara C. Smith about how Ebola is being handled here in North America, and perceptions surrounding the Ebola outbreak. We'll also speak with physician Dr. Tim Jagatic from Doctors Without Borders Canada and discuss the situation on the ground in Africa, and we'll speak to immunology professor Vincent Racaniello about the race to create an Ebola vaccine.
Guests:
Tim Jagatic
Tara Smith
Vincent Racaniello
Guest Bios

Tim Jagatic

Tim Jagatic is a doctor from Windsor, Ontario who has worked with Medecins Sans Frontieres/Doctors Without Borders (MSF). He traveled to Guinea last April to help control the Ebola epidemic, and returned to the frontlines in Sierra Leone in July.

Tara Smith

Tara Smith is an Associate Professor of Biostatistics, Environmental Health Sciences and Epidemiology at Kent State University. An Ohio native, she previously was a tenured Associate Professor in the Department of Epidemiology at the University of Iowa, College of Public Health, where she directed the College's Center for Emerging Infectious Diseases. Her research focuses on zoonotic infections, and she has done pioneering research in the field. She has published over 50 peer-reviewed papers and book chapters. She has presented her research at numerous national and international platforms, including talks on Capitol Hill on the topic of agriculture and antibiotic resistance. Her work has been profiled in many publications, including Science, Nature, and The New York Times.

Vincent Racaniello

Vincent Racaniello is a Professor of Microbiology and Immunology in the College of Physicians and Surgeons of Columbia University. He has done laboratory research on viruses since 1975. Over the years he has studied a variety of viruses including poliovirus, echovirus, enterovirus 70, rhinovirus, and hepatitis C virus. In addition to his academic work, he blogs at Virology Blog and hosts three podcasts about virology and microbiology, "This Week in Virology", "This Week in Parasitism", and "This Week in Microbiology".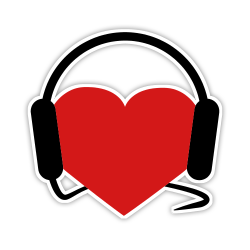 Help Support
Science for the People
Science for the People is 100% listener supported. Help us keep the show going (and ad-free), and access bonus content and monthly live video hangouts!