A world of universal vaccines
#609
September 12, 2022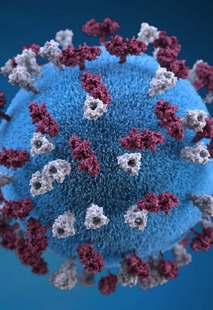 Image from Photo by CDC on UnSplash
It seems like no one vaccine is ever enough. COVID mutates and the vaccines fall short. A new flu vaccine every year, and each one different from the last. Wouldn't it be nice if we just could get one? One flu shot and call it done? One COVID vaccine and make everything better? Well, scientists are trying their best to develop universal vaccines--one vaccine for the flu, one for COVID, and some for...worms? Yes. Worms. This week, we chat with Kawsar Talaat, an infectious diseases researcher at Johns Hopkins University, and Maria Elena Bottozzi, co-director of the vaccine center at the Baylor College of Medicine, about universal vaccines.
Related Links:
Guests:
Kawsar Talaat
Maria Elena Bottazzi
Guest Bios

Kawsar Talaat

Kawsar Talaat, MD, is a physician who is board certified in Pediatrics, Internal Medicine and Infectious Diseases and whose research focuses on vaccines. She has served as the Principal Investigator for early phase clinical trials for a variety of vaccines, including influenza, malaria, Ebola, and enteric bacteria such as Enterotoxigenic E. coli (ETEC) and Shigella. In addition to her experience in the design and conduct of Phase 1 and 2 clinical vaccine trials, Dr. Talaat has also conducted several human challenge studies to look at the efficacy of novel therapies and vaccines for ETEC and Shigella. Currently, Dr. Talaat serves as the Principal investigator of COVID-19 vaccine trials in adults and children. With extensive work in the area of vaccine safety, Dr. Talaat is the Johns Hopkins PI for the CDC Clinical Immunization Safety Assessment project.

Maria Elena Bottazzi

Maria Elena Bottazzi is an internationally recognized vaccinologist and global health advocate for neglected tropical diseases (NTDs) and emerging diseases of pandemic and biodefense importance. She is a member of the National Academy of Science of Honduras. Bottazzi is associate dean of the Baylor College of Medicine (National School of Tropical Medicine) and a leading expert in the fields of vaccine development, Chagas disease, and other tropical diseases.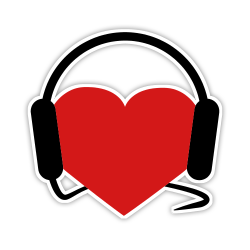 Help Support
Science for the People
Science for the People is 100% listener supported. Help us keep the show going (and ad-free), and access bonus content and monthly live video hangouts!