Food Sustainability
#235
October 18, 2013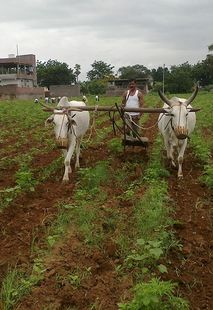 Image from Siddukits531
This week, we're exploring the technological, environmental and economic challenges of feeding the human race. Desiree Schell spends the hour with Valentine Cadieux, professor of Sociology and Geology at the University of Minnesota, and graduate researcher Emily Cassidy. They'll discuss the sustainability of current global food production, and look forward to how those systems can adapt to keep up with an expanding human population. And we'll speak to researcher and blogger Danielle N. Lee, about a recent controversy in the science blogosphere.
Guests:
Valentine Cadieux
Emily Cassidy
Danielle N. Lee
Guest Bios

Valentine Cadieux

Kirsten Valentine Cadieux is a researcher and lecturer in the departments of Sociology and Geography, Society, and Environment at the University of Minnesota. She studies the cultural geography and social organization of land use and food governance and the politics of environmental decision making, particularly where urban and rural land uses intersect. She focuses on negotiations and conflicts related to differing ways of understanding environments and of justifying environmental and food system interventions.

Emily Cassidy

Emily Cassidy has a Bachelors of Science in environmental science and is currently a Graduate research assistant with the Global Landscapes Initiative. On a larger scale Emily is interested in how global diet preferences impact land use and environmental change. Her research has focused on global crop uses and how feed grains and grasses are converted into meat and dairy. She is currently in the process of completing her Master's degree in Natural Resources Science and Management in the College of Food Agriculture and Natural Resources Science. Emily's interdisciplinary thesis was published recently, and draws from Nutrition, Global Food Security, and Environmental Sciences.

Danielle N. Lee

Danielle N Lee is a biologist who studies animal behavior, mammalogy, and ecology. She uses social media, informal experiential science experiences, and draws from hip hop culture to share science with general audiences, particularly under-served groups. She began blogging about science and science education as a way to engage African-American and urban audiences in Science, Technology, Engineering, and Math (STEM). Now, a blogger with Scientific American Magazine, she communicates on the importance of STEM and diversity within the fields of science and advocates for science literacy calling for better science and science-related news coverage for and about minority audiences.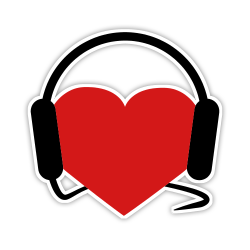 Help Support
Science for the People
Science for the People is 100% listener supported. Help us keep the show going (and ad-free), and access bonus content and monthly live video hangouts!