Come As You Are
#318
May 22, 2015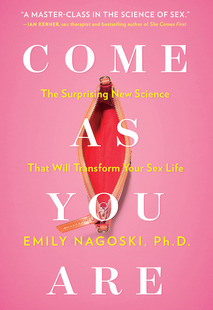 This week we're looking at the intersection of human sexuality, research and education. We're joined by sexuality educator and blogger Emily Nagoski, to talk about her book "Come as You Are: The Surprising New Science that Will Transform Your Sex Life." And we'll speak to medical humanities and bioethics professor Alice Dreger, about her experience live-tweeting her son's abstinence-focused sex-ed class.
Guests:
Emily Nagoski
Alice Dreger
Featured Book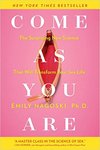 Come as You Are: The Surprising New Science that Will Transform Your Sex Life
Guest Bios

Emily Nagoski

Emily Nagoski is Wellness Education Director, Lecturer, and campus favorite at Smith College, where she teaches Women's Sexuality. She has a PhD in Health Behavior with a doctoral concentration in human sexuality from Indiana University, and a master's degree (also from IU) in counseling, with a clinical internship at the Kinsey Institute Sexual Health Clinic. She has taught graduate and undergraduate classes in human sexuality, relationships and communication, stress management, and sex education. She is the author of three guides for Ian Kerner's GoodInBed.com, including the Guide to Female Orgasm, and she writes the popular sex blog, TheDirtyNormal.com.
Alice Dreger
Alice Dreger is a professor of clinical medical humanities and bioethics at Northwestern University's Feinberg School of Medicine and the author of "Hermaphrodites and the Medical Invention of Sex", "One of Us: Conjoined Twins and the Future of Normal", and "Galileo's Middle Finger: Heretics, Activists, and the Search for Justice in Science".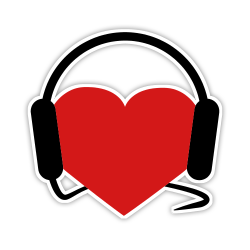 Help Support
Science for the People
Science for the People is 100% listener supported. Help us keep the show going (and ad-free), and access bonus content and monthly live video hangouts!