Celebrity and Science
#309
March 20, 2015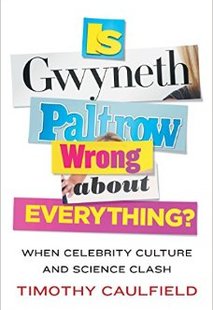 This week we're looking at how famous personalities influence public opinion about science and pseudoscience. Health law professor Timothy Caulfield returns to talk about his new book "Is Gwyneth Paltrow Wrong About Everything?: When Celebrity Culture and Science Clash." And we'll speak to Conservation and Development professor Daniel Brockington about his research on celebrities and charitable advocacy.
Guests:
Timothy Caulfield
Daniel Brockington
Featured Book
Is Gwyneth Paltrow Wrong About Everything? How the Famous Sell Us Elixirs of Health, Beauty & Happiness
Guest Bios

Timothy Caulfield

Timothy Caulfield is a Canada Research Chair in Health Law and Policy and a Professor in the Faculty of Law and the School of Public Health at the University of Alberta. He is also the Research Director of the Health Law and Science Policy Group (HeaLS). Over the past several years, he has been involved in a variety of interdisciplinary research endeavours that have allowed him to publish over 250 articles and book chapters. He has won numerous academic awards, publishes frequently in the popular press, has been involved with a number of national and international policy and research ethics committees and is the author of the bestselling book "The Cure for Everything: Untangling the Twisted Messages about Health, Fitness and Happiness". He is a Fellow of the Royal Society of Canada and the Canadian Academy of Health Sciences.

Daniel Brockington

Daniel Brockington is a Professor of Conservation and Development at the University of Manchester. Trained as an anthropologist in London, he has worked previously in the Geography Departments of the Universities of Oxford and Cambridge. His research has covered the social impacts of conservation policy, the relationships between capitalism and conservation, the work of media and celebrity in development, and long term livelihood change in East Africa. He is the author or co-author of 4 books, including the most recently published "Celebrity Advocacy and International Development".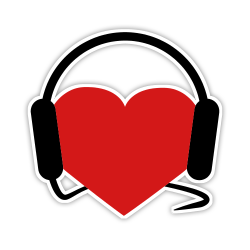 Help Support
Science for the People
Science for the People is 100% listener supported. Help us keep the show going (and ad-free), and access bonus content and monthly live video hangouts!