Bookshelf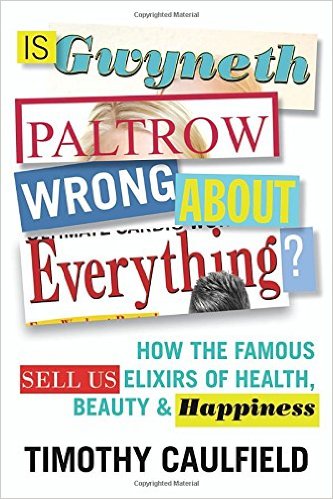 Is Gwyneth Paltrow Wrong About Everything? How the Famous Sell Us Elixirs of Health, Beauty & Happiness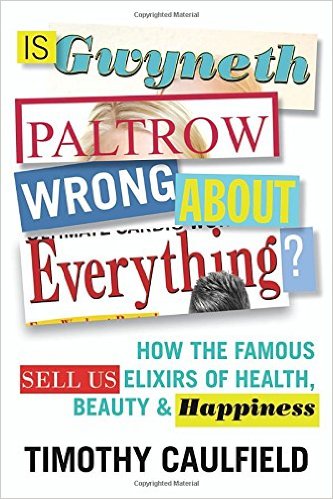 What would happen if an average Joe tried out for American Idol, underwent a professional makeover, endured Gwyneth Paltrow's "Clean Cleanse," and followed the outrageous rituals of the rich and famous? Health law policy researcher Timothy Caulfield finds out in this thoroughly unique, engaging, and provocative book about celebrity culture and its iron grip on today's society.
Over the past decade, our perceptions of beauty, health, success, and happiness have become increasingly framed by a popular culture steeped in celebrity influence and ever more disconnected from reality. This isn't just a hyperbolic assertion. Research tells us that our health decisions and goals are influenced by both celebrity culture and celebrity endorsements, our children's ambitions are now overwhelmingly governed by the fantasy of fame, and the ideals of beauty and success are mediated through a celebrity-dominated worldview.
Caulfield provides an entertaining look into the celebrity world, including vivid accounts of his own experiences trying out for American Idol, having his skin resurfaced, and doing the cleanse; interviews with actual celebrities; thought-provoking facts, and a practical and evidence-based reality check on our own celebrity ambitions.