Zika
#358
February 26, 2016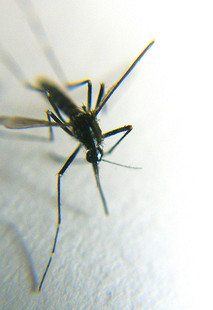 Image from tanakawho
Guests:
Meghan Rosen
Tara Smith
Brian Foy
Guest Bios

Meghan Rosen

Meghan Rosen reports on a variety of topics at Science News, from camouflaged robots to feathered dinosaurs and stretchy electronics. Meghan graduated from the Science Communication Program at the University of California, Santa Cruz in 2012, after completing her Ph.D. in Biochemistry and Molecular Biology with an emphasis in biotechnology at UC Davis. At Davis, Meghan focused on figuring out how hormone-sensing proteins pitch into kidney and liver cancer. In addition to scientific publications, Meghan has written for the National Cancer Institute, ScienceNOW, Wired.com, and written and produced stories for KUSP, an NPR-affiliated public radio station in Santa Cruz.

Tara Smith

Tara Smith is an Associate Professor of Biostatistics, Environmental Health Sciences and Epidemiology at Kent State University. An Ohio native, she previously was a tenured Associate Professor in the Department of Epidemiology at the University of Iowa, College of Public Health, where she directed the College's Center for Emerging Infectious Diseases. Her research focuses on zoonotic infections, and she has done pioneering research in the field. She has published over 50 peer-reviewed papers and book chapters. She has presented her research at numerous national and international platforms, including talks on Capitol Hill on the topic of agriculture and antibiotic resistance. Her work has been profiled in many publications, including Science, Nature, and The New York Times.

Brian Foy

Brian Foy is an Associate Professor in the Department of Microbiology, Immunology and Pathology at Colorado State University. He works with vectors and vector-borne pathogens and tries to span his research across both basic and applied biology. He received his undergrad at Notre Dame in medical entomology, anthropology and ecology, and received his graduate at Tulane in molecular and cellular biology, immunology and tropical medicine research. His current interests lie in defining concepts that govern blood meal acquisition and digestion by vectors, and parasite and arbovirus transmission from vertebrates to vectors and vice versa, with the goal of using this knowledge, combined with the epidemiological concepts that define vector-borne diseases, to practically control their transmission.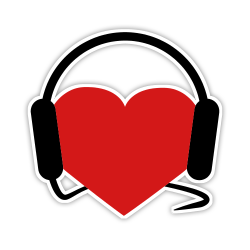 Help Support
Science for the People
Science for the People is 100% listener supported. Help us keep the show going (and ad-free), and access bonus content and monthly live video hangouts!