Insects En Masse
#356
February 12, 2016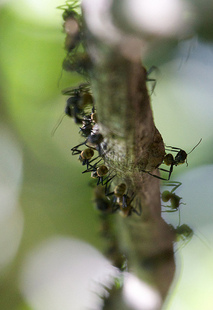 Image from Matt MacGillivray
This week we're looking at two types of insects that have made their homes among us in our cities, and are almost always found in large groups and colonies. We'll speak with Dr. Corrie Moreau, an Associate Professor/Curate at the Field Museum of Natural History in Chicago, about the colony behaviors of ants. And we'll talk with Richard Schweid, a journalist and documentary reporter, about his book The Cockroach Papers: A Compendium of History and Lore".
Guests:
Corrie Moreau
Richard Schweid
Guest Bios

Corrie Moreau

Dr. Corrie Moreau earned her Ph.D. in Evolutionary Biology from Harvard University and was a Miller Fellow at the University of California, Berkeley. Currently Dr. Moreau is a tenured Associate Curator/Professor at the Field Museum of Natural History in Chicago. She is also a Faculty Member and Lecturer at the University of Chicago in the Committee on Evolutionary Biology. Her research on the evolution and diversification of ants and their endosymbiotic bacteria leverages molecular and genomic tools to address the origin of species and how co-evolved systems benefit both partners.

Richard Schweid

Author of eight nonfiction books, Richard Schweid was born in Nashville, Tennessee in 1946, and has lived in Barcelona, Spain since 1991. Previously he has worked as a staff writer at the Tennessean in Nashville, and a stringer for the Associated press. In 1996 he co-founded a free monthly city magazine in English, Barcelona Metropolitan. He also produced and/or reported more than twenty documentaries for public television. Among them was the Oscar nominated feature-length documentary, "Balseros".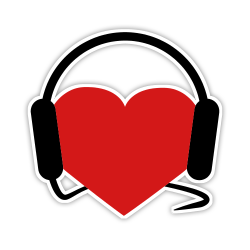 Help Support
Science for the People
Science for the People is 100% listener supported. Help us keep the show going (and ad-free), and access bonus content and monthly live video hangouts!