Extreme Medicine
#268
June 06, 2014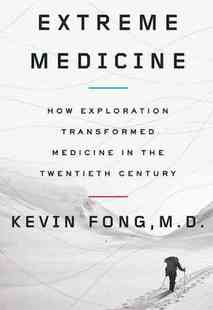 Guests:
Kevin Fong
Sydnee McElroy
Justin McElroy
Featured Book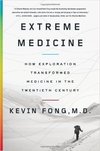 Extreme Medicine: How Exploration Transformed Medicine in the Twentieth Century
Guest Bios

Kevin Fong

Dr. Kevin Fong holds degrees in medicine, astrophysics, and engineering, and is an honorary senior lecturer in physiology at University College London. He has completed specialist training in anesthesia and intensive care medicine, has worked with NASA, and is the founder of the Centre for Altitude, Space, and Extreme Environment Medicine. Kevin has created and starred in several documentaries for the BBC and Radio 4 in the UK, writes for The Guardian, and has a regular column in The Times Higher Educational Magazine.

Sydnee McElroy

Dr. Sydnee McElroy is a family physician and assistant professor at the Marshall University School of Medicine. She specializes in Family Medicine and International Medicine. She and her husband Justin McElroy host the podcast Sawbones, a weekly tour of the oddities of medical history.

Justin McElroy

Justin McElroy, co-host of the medical history podcast Sawbones and eldest co-brother of the podcast My Brother, My Brother and Me, has worked at AOL's Joystiq, serving as reviews editor and podcast host/producer. He's won two awards for business writing from the Ohio AP and was the recipient of a Shorty Award in 2008.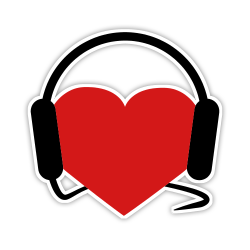 Help Support
Science for the People
Science for the People is 100% listener supported. Help us keep the show going (and ad-free), and access bonus content and monthly live video hangouts!