Sea Ice
#570
August 16, 2020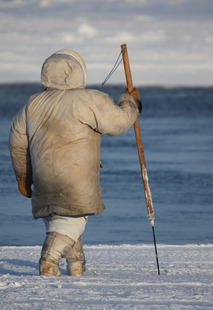 Image from SIKU press kit, "A hunter checks the ice with a harpoon"
This week, host Marion Kilgour discusses the effects of climate change on Arctic sea ice, and the Inuit communities that rely on the ice for wood, food, and roads. SmartICE is a social enterprise developing a near real-time sea-ice monitoring and information sharing system that blends Inuit traditional knowledge with state-of-the-art technology. Rex Holwell explains how climate change has affected sea ice in his lifetime, and how SmartICE sensors are used to keep communities safe. And Dr. Trevor Bell joins us to discuss how SmartICE formed and why it's so important to ensure that the communities out on the sea ice are the ones deciding where to collect data.
Related links:
SmartICE reports are available through SIKU
Guest Bios

Rex Holwell

Rex Holwell is the Nunatsiavut Production and Regional Operations Lead for the SmartICE program, based out of Nain in Labrador, Canada.

Trevor Bell

Dr. Trevor Bell is a physical geographer and field scientist who studies landscape and seabed history from a variety of perspectives to address a range of research questions from theoretical to applied. His approach is strongly interdisciplinary and collaborative, involving analysis and expertise from a range of disciplines in the earth, life, and social sciences.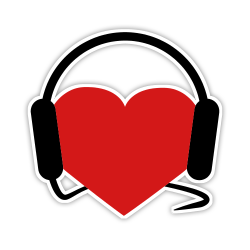 Help Support
Science for the People
Science for the People is 100% listener supported. Help us keep the show going (and ad-free), and access bonus content and monthly live video hangouts!