Frankenstein LIVES
#491
September 14, 2018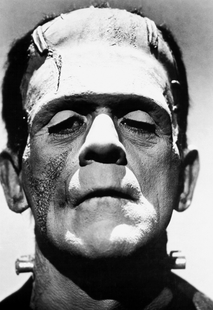 Two hundred years ago, Mary Shelley gave us a legendary monster, shaping science fiction for good. Thanks to her, the name of Frankenstein is now famous world-wide. But who was the real monster here? The creation? Or the scientist that put him together? Tune in to a live show from Dragon Con 2018 in Atlanta, as we breakdown the science of Frankenstein, complete with grave robbing and rivers of maggots. Featuring Tina Saey, Lucas Hernandez, Travor Valle, and Nancy Miorelli. Moderated by our own Bethany Brookshire.
Related links:
Guests:
Tina Saey
Lucas Hernandez
Travor Valle
Nancy Miorelli
Guest Bios

Tina Saey

Molecular biology writer Tina Hesman Saey is a geneticist-turned-science writer who covers all things microscopic and a few too big to be viewed under a microscope. She is an honors graduate of the University of Nebraska-Lincoln where she did research on tobacco plants and ethanol-producing bacteria. She spent a year as a Fulbright scholar at the Georg-August University in Göttingen, Germany, studying microbiology and traveling. Her work on how yeast turn on and off one gene earned her a Ph.D. in molecular genetics at Washington University in St. Louis. Tina then rounded out her degree collection with a master's in science journalism from Boston University. She interned at the Dallas Morning News and Science News before returning to St. Louis to cover biotechnology, genetics and medical science for the St. Louis Post-Dispatch. After a seven year stint as a newspaper reporter, she returned to Science News. Her work has been honored by the Endocrine Society and the Genetics Society of America.

Lucas Hernandez

Lucas Hernandez is an animal biologist who works as an educator for the Florida Aquarium. His focus is teaching people about the natural world using pop culture.

Travor Valle

Travor Valle is the former assistant Lab Supervisor of the George C. Page Museum at the La Brea Tar Pits.

Nancy Miorelli

Nancy Miorelli is an entomologist living in Quito, Ecuador. She makes sustainable jewelry featuring ecuadorian materials and beetle wings. She also conducts tours in Ecuador focusing on insect biology and ecology.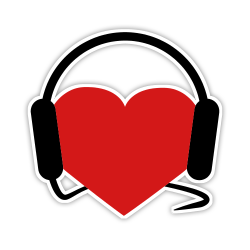 Help Support
Science for the People
Science for the People is 100% listener supported. Help us keep the show going (and ad-free), and access bonus content and monthly live video hangouts!