Concrete
#413
March 17, 2017
Guests:
Robert Courland
Cristina Zanotti
Dave Barchyn
Andrew Tefs
Featured Book

Concrete Planet: The Strange and Fascinating Story of the World's Most Common Man-Made Material
Guest Bios

Robert Courland

Robert Courland is the author known for his narrative-driven non-fiction works, including "Concrete Planet: The Strange and Fascinating Story of the World's Most Common Man-Made Material". His books have attracted wide acclaim, and he has been interviewed on the History Channel, the Discovery Channel, Ira Flatow's Science Friday, Michio Kaku's Science Fantastic, NPR's Marketplace, and a host of other broadcast programs.

Cristina Zanotti

Dr. Cristina Zanotti is an Assistant Professor in the Civil Engineering Department at the University of British Columbia. Her research is focused on developing construction materials and systems that are structurally effective, sustainable, and compatible with social and physical environment. Her current projects are focused on alternative cementitious materials, durable infrastructure repair, and construction for sustainable communities.

Dave Barchyn

Dave Barchyn is a graduate of the University of Manitoba's Biosystems Engineering program. He has worked as a consultant in the environmental engineering field and is currently working for Richardson International. He has participated in several GNCTR events as a member of both the University of Mantoba and RRC teams. He was involved in the University of Manitoba's bid to host the Western Engineering Competition in Winnipeg in 2010, and acted as the Vice Chair of Hospitality for the event.

Andrew Tefs

Andrew Tefs is a graduate student and EIT in water-resources and civil engineering at the University of Manitoba. Andrew has been a consistent member of the engineering student council, organizing competitions and multi-day events for hundreds of competitors. He is a 5-year GNCTR veteran, attending since the 2012 competition in Calgary. He was an active member of the University of Manitoba's CSCE undergraduate chapter and remains an organizer within the Canadian Water Resources Association's Student and Young Professional branch.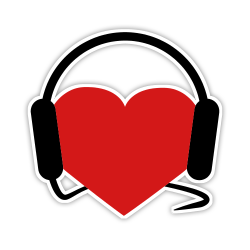 Help Support
Science for the People
Science for the People is 100% listener supported. Help us keep the show going (and ad-free), and access bonus content and monthly live video hangouts!