Life in Plastic, Not Fantastic
#517
March 15, 2019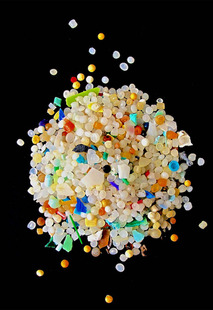 Our modern lives run on plastic. It's in the computers and phones we use. It's in our clothing, it wraps our food. It surrounds us every day, and when we throw it out, it's devastating for the environment. This week we air a live show we recorded at the 2019 Advancement of Science meeting in Washington, D.C., where Bethany Brookshire sat down with three plastics researchers - Christina Simkanin, Chelsea Rochman, and Jennifer Provencher - and a live audience to discuss plastics in our oceans. Where they are, where they are going, and what they carry with them.
Related links:
Guests:
Christina Simkanin
Chelsea Rochman
Jennifer Provencher
Guest Bios

Christina Simkanin

Christina Simkanin is an ecologist at the Smithsonian Environmental Research Center. Her research focuses on understanding human impacts on nearshore marine ecosystems, including biological invasions, climate change and plastic ocean debris. She is also dedicated to improving access to science and increasing diversity, inclusion, and equity in STEM.

Chelsea Rochman

Chelsea Rochman is an Assistant Professor in Ecology at the University of Toronto and a scientific advisor to Ocean Conservancy. Chelsea has been researching the sources, sinks and ecological implications of plastic debris in marine and freshwater habitats for more than a decade. She has published dozens of scientific papers in respected journals and has led international working groups about plastic pollution. In addition to her research, Chelsea works to translate her science beyond academia. For example, Chelsea presented her work to the United Nations General Assembly and at the US State Department.

Jennifer Provencher

Dr. Jennifer Provencher is the Head of the Wildlife Health Unit for the Canadian Wildlife Service, Environment and Climate Change Canada. She has been studying plastic pollution on all three of Canada's coastlines since 2007. Dr. Provencher is a leading international expert on plastic pollution in wildlife. Her work focuses on how wildlife can be affected by plastic ingestion through both the physical and associated chemical effects and how wildlife can act as a concentrators and vectors for the movement of plastic pollution in the environment. She is a member of the World Seabird Union's Seabird Plastic Working Group, which works to coordinate plastic research among the seabird community. She also co-leads several plastic pollution projects under the Arctic Council, including a project developing a Pan-Arctic framework for monitoring plastic pollution in seabirds with the Conservation of Arctic Flora and Fauna (CAFF) working group, and the Arctic Monitoring and Assessment Program's (AMAP) ongoing assessment of plastic pollution throughout the Arctic region.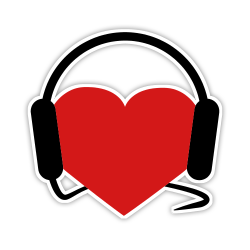 Help Support
Science for the People
Science for the People is 100% listener supported. Help us keep the show going (and ad-free), and access bonus content and monthly live video hangouts!