Humorology
#240
November 22, 2013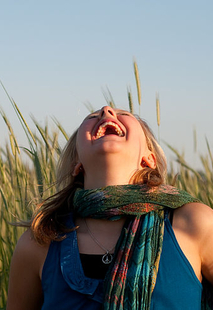 Image from Photo by nosha
This week, we'll speak to a trio of online experts for a look at the lighter side of science. Desiree Schell welcomes favorite guest Scicurious, to talk about the 2013 IgNobel Prizes. Rachelle Saunders speaks to researcher and blogger Derek Lowe, about the chemicals that he refuses to work with. And we're joined by online video veteran Ze Frank to talk about his "True Facts" series.
Guests:
Bethany Brookshire (Scicurious)
Derek Lowe
Ze Frank
Guest Bios
Bethany Brookshire (Scicurious)
Bethany Brookshire has a B.S. in Biology and B.A. in Philosophy from the College of William and Mary, and a Ph.D. in Physiology and Pharmacology from Wake Forest University School of Medicine, and is finishing a postdoc in Psychiatry at the University of Pennsylvania. She is known better online by her pseudonym Scicurious and has been blogging online about science for years, most recently at Science News and the educational site Eureka! Lab.
Derek Lowe
Derek Lowe has degrees in chemistry from Hendrix College (BA) and Duke (PhD), and has been working in the drug industry since 1989. He's worked on Alzheimer's, diabetes, schizophrenia, osteoporosis, gram-negative bacteria, antivirals, MS, and several other diseases. Since 2002, he's been writing "In the Pipeline", which is one of the oldest science blogs on the internet.

Ze Frank

Internet legend Ze Frank joined BuzzFeed in September 2012 as the Executive Vice President of Video where he is focused on finding new formats in social video. A web pioneer since 2001, Mr. Frank is known for creating viral projects like "Earth Sandwich," "Young Me/Now Me," and "Chillout Song." In 2006, he created "The Show with Ze Frank," which was an early template for the modern video blog and he recently relaunched a videoblog called AShow with ZeFrank with the help of a successful Kickstarter campaign. He has been named a top virologist in in Newsweek's Digital Power Index and his website was listed as one of TIME's "50 Coolest Websites." He is also a frequent TED talk speaker and a Webby award winner.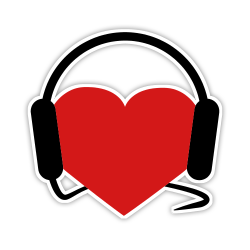 Help Support
Science for the People
Science for the People is 100% listener supported. Help us keep the show going (and ad-free), and access bonus content and monthly live video hangouts!