Bookshelf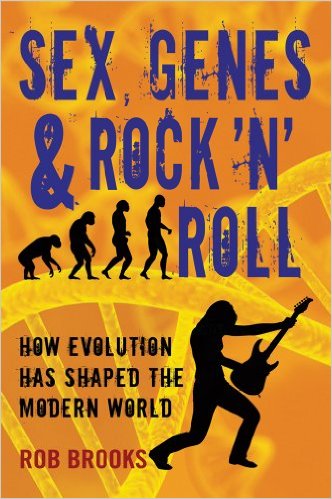 Sex, Genes & Rock 'n' Roll: How Evolution Has Shaped the Modern World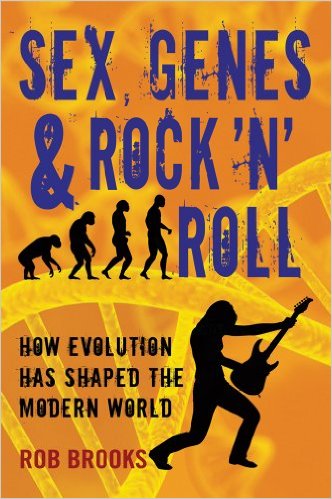 Why are we all getting fatter? Why are we fascinated by pop music and celebrities? Is there any hope of curbing population growth and rampant consumerism, and the environmental devastation they wreak? Evolutionary scientist Rob Brooks argues that the origins of these twenty-first-century problems can be found where the ancient forces of evolution collide with modern culture and economics. Natural selection might be "the most important idea anybody ever had," but evolution remains the poor relation of economics and social theory when it comes to understanding human affairs. This book shows how evolution can help us understand human history, our radically changing environment, and the lives people lead today.
Rob Brooks examines the many issues facing our world and introduces key principles of evolutionary biology as a lens through which to view how and why we've gotten to where we are, and how to leverage the mechanism of adaptation and change. Throughout, he includes fascinating illustrations from the natural world and from human prehistory and history. Just as Freakonomics revealed "the hidden side of everything," Sex, Genes & Rock 'n' Roll reveals how evolution and ecology interact to explain the most important and interesting problems faced by modern civilization.
Featured On Episode #175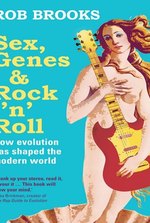 Sex, Genes and Rock 'n' Roll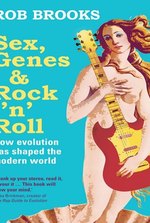 This week, it's part one of a two-week focus on evolution and genetics. For our first installment, we're looking at the ways that evolution might influence our modern lives, from obesity to overpopulation to heavy metal music. We spend the hour with Rob Brooks, Professor of Evolution and Director of the Evolution & Ecology Research Centre at the University of New South Wales. He'll join us to talk about his book Sex, Genes and Rock 'n' Roll: How Evolution has Shaped the Modern World.