Bookshelf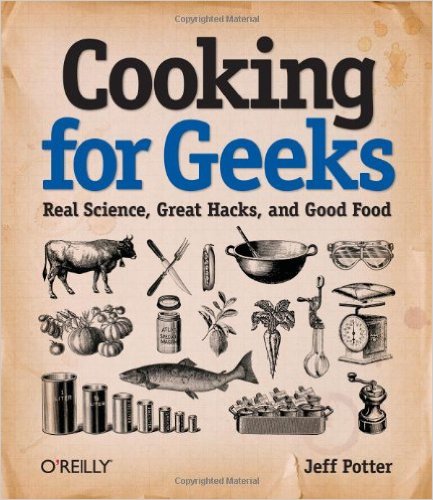 Cooking for Geeks: Real Science, Great Hacks, and Good Food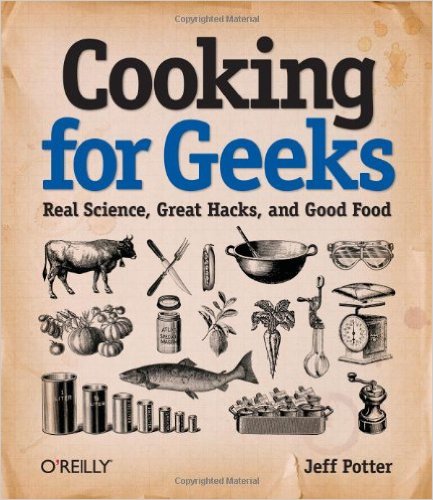 Are you the innovative type, the cook who marches to a different drummer – used to expressing your creativity instead of just following recipes? Are you interested in the science behind what happens to food while it's cooking? Do you want to learn what makes a recipe work so you can improvise and create your own unique dish?
More than just a cookbook, Cooking for Geeks applies your curiosity to discovery, inspiration, and invention in the kitchen. Why is medium-rare steak so popular? Why do we bake some things at 350 F/175 C and others at 375 F/190 C? And how quickly does a pizza cook if we overclock an oven to 1,000 F/540 C? Author and cooking geek Jeff Potter provides the answers and offers a unique take on recipes – from the sweet (a "mean" chocolate chip cookie) to the savory (duck confit sugo).
This book is an excellent and intriguing resource for anyone who wants to experiment with cooking, even if you don't consider yourself a geek.
Featured On Episode #85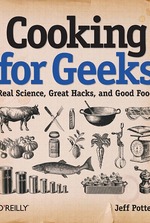 Cooking for Geeks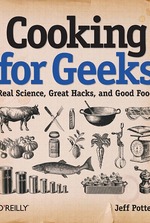 We set the table for Jeff Potter, author of Cooking for Geeks: Real Science, Great Hacks and Good Food. From overclocking your kitchen appliances to recipes right out of a chemistry lab manual, we'll explore how delicious cooking can be when you add a dash of nerd. Immunologist Dr. Gary Stadtmauer joins us to explain the science behind food allergies. Dr. Stadmauer mentioned two allergy resources on this episode: www.foodallergy.org and the Food Allergy Initiative. Desiree mentioned a news story she had read about poppy seeds causing a false positive on a drug test, leading to a newborn being removed from her parents.