Bookshelf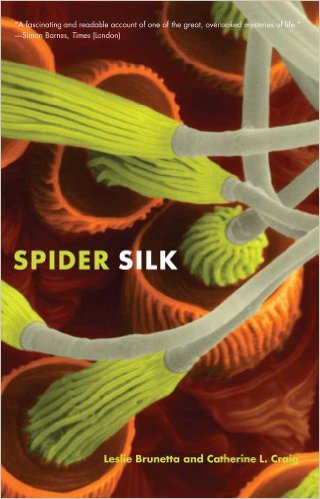 Spider Silk: Evolution and 400 Million Years of Spinning, Waiting, Snagging, and Mating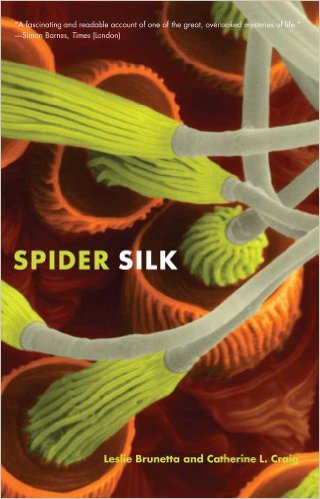 Spiders, objects of eternal human fascination, are found in many places: on the ground, in the air, and even under water. Leslie Brunetta and Catherine Craig have teamed up to produce a substantive yet entertaining book for anyone who has ever wondered, as a spider rappelled out of reach on a line of silk, 'How do they do that?'.
The orb web, that iconic wheel-shaped web most of us associate with spiders, contains at least four different silk proteins, each performing a different function and all meshing together to create a fly-catching machine that has amazed and inspired humans through the ages. Brunetta and Craig tell the intriguing story of how spiders evolved over 400 million years to add new silks and new uses for silk to their survival 'toolkit' and, in the telling, take readers far beyond the orb.
The authors describe the trials and triumphs of spiders as they use silk to negotiate an ever-changing environment, and they show how natural selection acts at the genetic level and as individuals struggle for survival.
Featured On Episode #146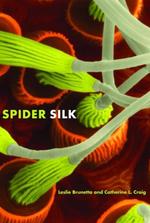 Spider Silk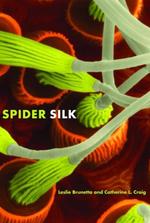 This week, we're looking at some of nature's most accomplished materials scientists, and the amazing substance they produce. We're joined by Leslie Brunetta, co-author of Spider Silk: Evolution and 400 Million Years of Spinning, Waiting, Snagging, and Mating. We'll discuss the form, function and uses of the sticky wonder material, and the ways that its study can help us understand evolution. And science writer Ed Yong tells us about silkworms with spider genes and the hybrid silk they spin.