Bookshelf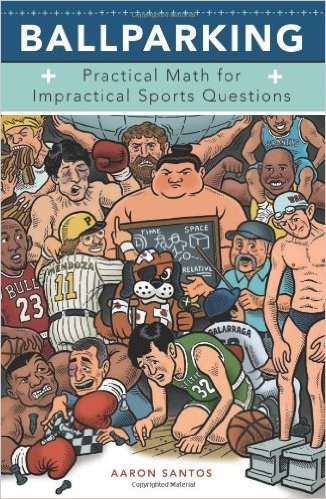 Ballparking: Practical Math for Impractical Sports Questions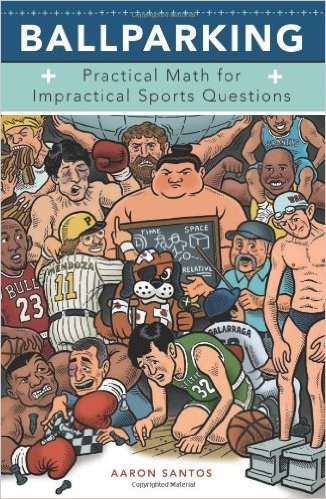 How fat would you need to be to completely block a hockey goal? How much weight could you lift if you were ant-sized? How hard would you have to hit a baseball to hit the Goodyear blimp? In this amusing and enlightening book of offbeat sports estimations, physicist Aaron Santos poses these and many other outrageous problems and shows how to answer them with Enrico Fermi's method of approximation. Covering a wide range of sports – from football, baseball, basketball, and hockey to more far-flung sports like curling and competitive eating – these amusing estimations make boring old math fun and informative.
Whether you're a rabid sports fan, math junkie, trivia-loving math hater, or a frustrated Sunday-paper puzzle lover, with the right formula and a little imagination you can start estimating on some of the most bizarre – and previously unanswered – sports trivia, while learning how to answer your own sports questions that have kept you up at night.
Featured On Episode #172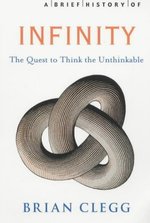 A Brief History of Infinity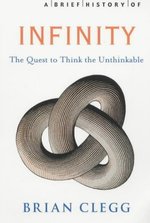 This week, we're diving back into the fascinating world of numbers, from the toughest theoretical concepts, to the numbers that describe our favorite pastimes. Guest host Rachelle Saunders talks to science writer Brian Clegg, about his book A Brief History of Infinity: The Quest to Think the Unthinkable, which describes the surprisingly human endeavor to understand and describe the unimaginably large concepts that define the universe. And Desiree Schell talks to physicist Aaron Santos, about his entertaining new book Ballparking: Practical Math for Impractical Sports Questions.