Bookshelf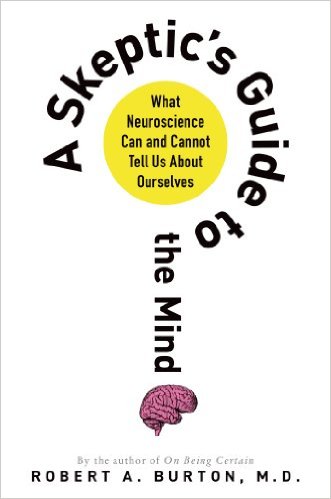 A Skeptic's Guide to the Mind: What Neuroscience Can and Cannot Tell Us About Ourselves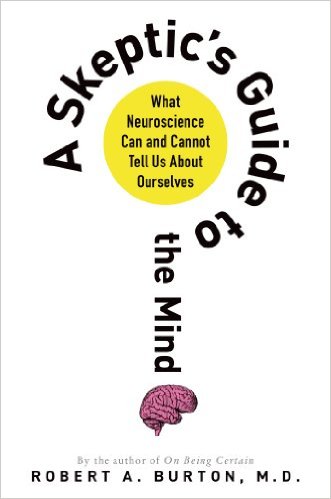 What if our soundest, most reasonable judgments are beyond our control?
Despite 2500 years of contemplation by the world's greatest minds and the more recent phenomenal advances in basic neuroscience, neither neuroscientists nor philosophers have a decent understanding of what the mind is or how it works. The gap between what the brain does and the mind experiences remains uncharted territory. Nevertheless, with powerful new tools such as the fMRI scan, neuroscience has become the de facto mode of explanation of behavior. Neuroscientists tell us why we prefer Coke to Pepsi, and the media trumpets headlines such as "Possible site of free will found in brain." Or: "Bad behavior down to genes, not poor parenting."
Robert Burton believes that while some neuroscience observations are real advances, others are overreaching, unwarranted, wrong-headed, self-serving, or just plain ridiculous, and often with the potential for catastrophic personal and social consequences. In A Skeptic's Guide to the Mind, he brings together clinical observations, practical thought experiments, personal anecdotes, and cutting-edge neuroscience to decipher what neuroscience can tell us – and where it falls woefully short. At the same time, he offers a new vision of how to think about what the mind might be and how it works.
A Skeptic's Guide to the Mind is a critical, startling, and expansive journey into the mysteries of the brain and what makes us human.
Featured On Episode #231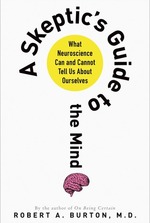 Thinking About Thinking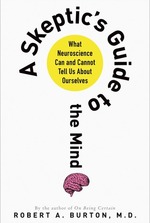 This week, we're diving back into neuroscience, to learn how common conceptions of the brain stand up to real research. Desiree Schell speaks to neurologist and author Robert Burton, about his book A Skeptic's Guide to the Mind: What Neuroscience Can and Cannot Tell Us About Ourselves. She's joined by neuroradiologist Jeff Anderson, to get the scientific perspective on the differences between the brain's right and left hemispheres. And she'll speak to cognitive scientist Gary Marcus, about the promise and peril of the push back against pop neuroscience.