Tasting Qualities
#575
October 05, 2020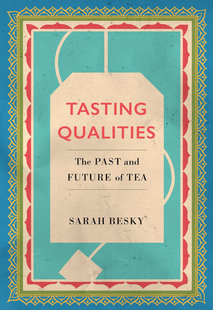 Do you like tea? If you, like many of us, do, then you probably have an idea (or perhaps very strong opinions) of what a "good cup of tea" tastes like. But what does "quality tea" really mean? This week host Rachelle Saunders speaks with Sarah Besky, Associate Professor in the IRL School at Cornell and author of the book "Tasting Qualities: The Past and Future of Tea", about the unique history of tea production and valuation to try and understand what we mean when we say "quality tea".
Guest Bios

Sarah Besky

Sarah Besky is Associate Professor in the Departments of International and Comparative Labor and Labor Relations, Law, and History in the ILR School at Cornell. She is the author of "The Darjeeling Distinction: Labor and Justice on Fair-Trade Tea Plantations in India" and "Tasting Qualities: The Past and Future of Tea", as well as the co-editor of "How Nature Works: Rethinking Labor on a Troubled Planet". Her new research explores the intersections of agronomy, Tibetology, colonial governance, and small-scale farming in the Himalayan region of Kalimpong, West Bengal.
Help Support
Science for the People
Science for the People is 100% listener supported. Help us keep the show going (and ad-free), and access bonus content and monthly live video hangouts!