Sports Science
#316
May 08, 2015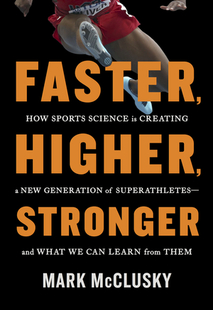 Featured Book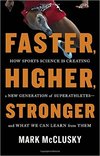 Faster, Higher, Stronger: How Sports Science Is Creating a New Generation of Superathletes
Guest Bios

Mark McClusky

Mark McClusky is the head of operations at Wired.com. He was the founding editor of Playbook, Wired's sports technology blog, and was previously the editor of Wired.com, a reporter and editor at Sports Illustrated and Sports Illustrated for Kids. He was also a member of the cutting edge baseball analytics collective "Baseball Prospectus", and was a contributor to several of its bestselling books. His most recent book is the New York Times bestseller "Faster, Higher, Stronger: How Sports Science is Creating a New Generation of Super Athletes and What We Can Learn From Them".

Bryan Chung

Bryan Chung is a plastic surgeon specializing in hand and wrist surgery at the University Health Network in Toronto. He completed his PhD at the Sport Medicine Centre at the University of Calgary in Medical Science with a specialization in Joint Injury and Arthritis. A research methodologist by training, his main research interests are the design and reporting of randomized controlled trials as well as measurement tool development and validation. He has consulted for Men's Health and Men's Fitness magazines as well as Experience Life" magazine, and sits on the editorial board for the Clinical Journal of Sport Medicine, the Journal of the International Society of Sports Nutrition, and also on the advisory board of Examine.com. He blogs at Evidence-Based Fitness, a site that critically examines research topics in fitness and nutrition.
Help Support
Science for the People
Science for the People is 100% listener supported. Help us keep the show going (and ad-free), and access bonus content and monthly live video hangouts!