Meningitis
#371
May 27, 2016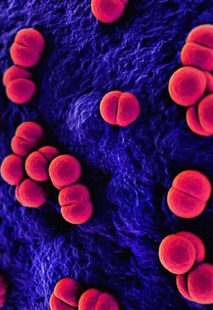 This week we're talking about meningitis and legal issues surrounding parents and standards of care. We speak with three members of The Maiden Lab, a multidisciplinary group working on understanding the biology of bacterial pathogens, including meningitis. From their team we were joined by Martin Maiden, Professor of Molecular Epidemiology in the Department of Zoology at the University of Oxford; Charlene Rodrigues, Wellcome Trust Clinical Doctoral Fellow at the University of Oxford; and Kanny Diallo, a Wellcome Trust Training Fellow working on her PhD at the University of Oxford, who studies ecology and molecular epidemiology in the African Meningitis Belt. Nicholas Little, the Center for Inquiry's Vice President and General Counsel, returns to talk about a recent court case involving the death of a young child from bacterial meningitis, and the parents who were charged with "failing to provide the necessities of life". We also chatted with Christie Wilcox, a science blogger and one of the editors of the new book "Science Blogging: The Essential Guide".
Guests:
Martin Maiden
Charlene Rodrigues
Kanny Diallo
Nicholas Little
Christie Wilcox
Help Support
Science for the People
Science for the People is 100% listener supported. Help us keep the show going (and ad-free), and access bonus content and monthly live video hangouts!