Furry felons and mammalian misdemeanors
#590
October 28, 2021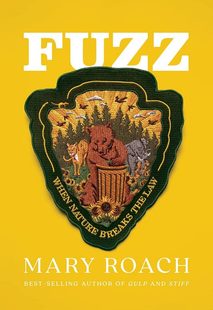 Most true crime details the terrible deeds that humans do. But nature can be nefarious too. Animals and plants can kill, maim, or just make people deeply uncomfortable. Wild creatures can steal, trespass, jaywalk and much more. It's the world of human-animal conflict, and we're sitting down with Mary Roach, to talk about her latest book FUZZ: When Nature Breaks the Law.
Guest Bios

Mary Roach

Mary Roach is the author of the New York Times bestsellers STIFF, SPOOK, BONK, GULP, GRUNT, and PACKING FOR MARS. Her new book FUZZ: When Nature Breaks the Law, debuted in September 2021. Mary has written for National Geographic, Wired, and The New York Times Magazine, among others, and her TED talk made the TED 20 Most Watched list. She has been a guest editor for Best American Science and Nature Writing, a finalist for the Royal Society's Winton Prize, and a winner of the American Engineering Societies' journalism award, in a category for which, let's be honest, she was the sole entrant.
Help Support
Science for the People
Science for the People is 100% listener supported. Help us keep the show going (and ad-free), and access bonus content and monthly live video hangouts!