Do You Really Want to Find Out Who's Your Daddy?
#529
July 05, 2019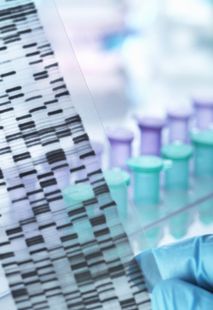 At least some of you by now have probably spit into a tube and mailed it off to find out who your closest relatives are, where you might be from, and what terrible diseases might await you. But what exactly did you find out? And what did you give away? In this live panel at Awesome Con we bring in science writer Tina Saey to talk about all her DNA testing, and bioethicist Debra Mathews, to determine whether Tina should have done it at all.
Related links:
Guest Bios

Tina Saey

Molecular biology writer Tina Hesman Saey is a geneticist-turned-science writer who covers all things microscopic and a few too big to be viewed under a microscope. She is an honors graduate of the University of Nebraska-Lincoln where she did research on tobacco plants and ethanol-producing bacteria. She spent a year as a Fulbright scholar at the Georg-August University in Göttingen, Germany, studying microbiology and traveling. Her work on how yeast turn on and off one gene earned her a Ph.D. in molecular genetics at Washington University in St. Louis. Tina then rounded out her degree collection with a master's in science journalism from Boston University. She interned at the Dallas Morning News and Science News before returning to St. Louis to cover biotechnology, genetics and medical science for the St. Louis Post-Dispatch. After a seven year stint as a newspaper reporter, she returned to Science News. Her work has been honored by the Endocrine Society and the Genetics Society of America.

Debra Mathews

Debra Mathews, PhD, MA, is the Assistant Director for Science Programs for the Johns Hopkins Berman Institute of Bioethics, and an Associate Professor in the Department of Pediatrics, Johns Hopkins University School of Medicine. As the Assistant Director for Science Programs, Dr. Mathews is responsible for overseeing the Stem Cell Policy and Ethics program and the Program in Ethics and Brain Sciences, as well as other bench research-related endeavors in the Berman Institute. She is also a member of the steering committee of The Hinxton Group, an international collective of scientists, ethicists, policymakers and others, interested in ethical and well-regulated science, and whose work focuses primarily on stem cell research. Dr. Mathews has been an active member of the International Neuroethics Society since 2006 and has served on the Society's Board of Directors since 2015. Dr. Mathews' academic work focuses on ethics and policy issues raised by emerging biotechnologies, with particular focus on genetics, stem cell science, neuroscience and synthetic biology. In CRISPR: A path through the thicket, a paper in Nature, Dr. Mathews and colleagues discuss the ethical questions of genome editing and present recommended actions for continued research.
Help Support
Science for the People
Science for the People is 100% listener supported. Help us keep the show going (and ad-free), and access bonus content and monthly live video hangouts!