Bodies Everywhere
#289
October 31, 2014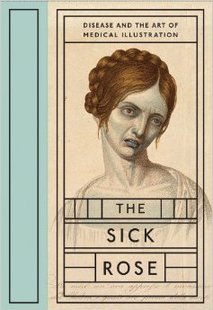 Guests:
Richard Barnett
Caitlin Doughty
Featured Books

The Sick Rose: Disease and the Art of Medical Illustration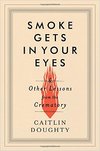 Smoke Gets in Your Eyes: And Other Lessons from the Crematory
Guest Bios

Richard Barnett

Richard Barnett is a writer, teacher and broadcaster on the cultural history of science and medicine. His first book, "Medical London: City of Diseases, City of Cures", came out in 2008, and was a Book of the Week on BBC Radio 4, and his latest book – "The Sick Rose, on Art and Anatomy in an Age of Revolution" – was described by Will Self in the Guardian as 'superbly erudite and lucid'. He has taught the history of science, medicine and evolutionary theory at the universities of Cambridge and London, and in 2011 received one of the first Wellcome Trust Engagement Fellowships. He received the 2006 Promis Prize for poetry, and was shortlisted for the 2013 Poetry Business prize. Seahouses, his first collection of poetry, will be published by Valley Press in spring 2015. He has made many appearances on British and US television and radio, and was a judge for the inaugural Wellcome Trust Book Prize in 2009. He is online at richardbarnettwriter.com, and on Twitter @doctorbarnett.

Caitlin Doughty

Caitlin Doughty is a licensed mortician and funeral director in Los Angeles. She's the host and creator of the delightful "Ask a Mortician" Web Series and the collective Order of the Good Death. The Jezebel contributor's been featured on National Public Radio, BBC Forbes, The Huffington Post, Vice, LA Times, Bust Magazine, and Salon. She was born and raised in Hawai'i. "Smoke Gets In Your Eyes: And Other Lessons from the Crematory" is her first book.
Help Support
Science for the People
Science for the People is 100% listener supported. Help us keep the show going (and ad-free), and access bonus content and monthly live video hangouts!